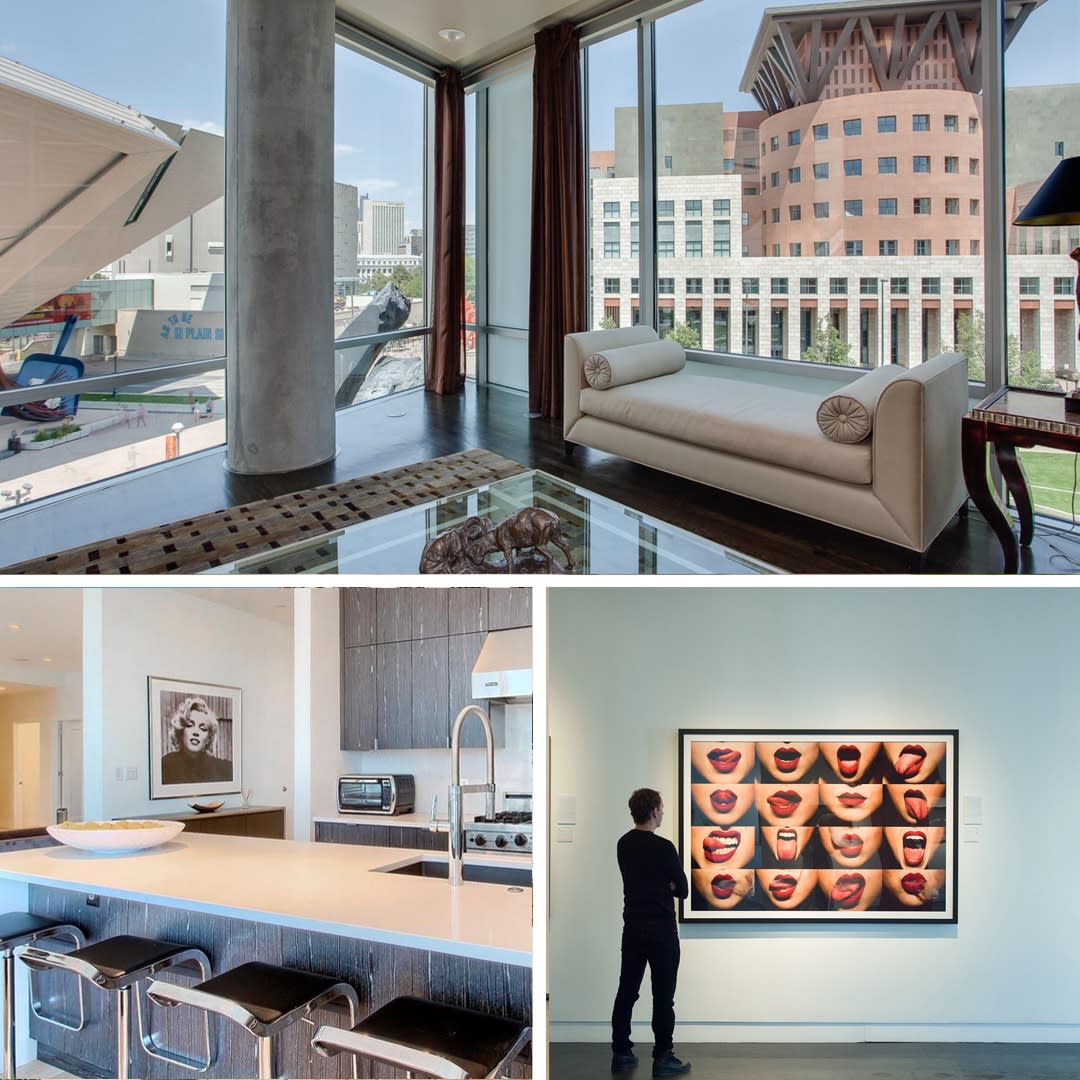 At MASONmodern.com, led by Mason Hayutin, we understand that buying or selling real estate (home, office, industrial, or investment) is more than just a transaction: it is an impacting and for some life-changing experience. That's why our team of highly-seasoned real estate professionals is dedicated to providing exceptional, personalized service for all of our clients. We take great pride in the relationships we build and always work relentlessly on the client's behalf to help them achieve their real estate goals.
Growth has always fueled the metro area - and Mason, being a 3rd generation native, has seen the skyline rise to reflect the Rockies. Mason brings a unique urbanism to each Real Estate transaction - he has lived and worked in Manhattan, Barcelona, London, Phoenix along with his native Denver and the bustling suburbs to the south. He holds a degree in Economics and Finance from Washington University in St. Louis.
A strength of Mason's is understanding what it takes to relocate: an office or a family, the transition is only as good as the agents involved in the process.
REAL ESTATE:
Hayutin is no stranger to Denver, Colorado and the dynamic real estate of the West. His family settled the banks of the Cherry Creek back in 1881 and over time contributed to significant parts of the city like Lower Downtown (LODO), Larimer Square, Buckingham Mall (The Gardens on Havana), Cherry Creek and various residential communities including Aurora's Village East and custom homes in Cherry Creek North. Mason has personally overseen commercial and residential developments in Denver's Cherry Creek North and in Phoenix's suburbs. This is in addition to his successful representation for residential buyers and sellers as a REALTOR®.
His immediate family was instrumental in establishing one of the state's preferred outdoor activities - Cycling. BMX, The Coors Classic, Unicycles, Mountain Bikes and Road Bikes were brought to the region from the US and overseas by Mason's father and grandfather. They distributed to the region's network of independent bicycle shops. The city's Webb Building sits directly across from the former family bicycle shop at 14th and Court Place (The House of Wheels). The Denver Light Rail now whisks by the 35,000 square foot South Santa Fe Drive bicycle warehouse of Mason's youth.
THE ARTS:
Mason is also one of the co-founders of Denver's oldest online fine art gallery, gallerym.com. Founded in 1996, GALLERY M opened in Cherry Creek North at Fillmore and Third Avenue. Hayutin oversaw the commercial space redevelopment along with the transformation of Denver's premier retail neighborhood because of e-commerce. Clients from around the world collect and rely on the gallery today by appointment or when in attendance at private openings in Cherry Creek North, Downtown Denver (The Inspire Series at The Spire) and public national fairs including Art Aspen.
As part of Keller Williams Realty Downtown LLC, our team of experts represents the best and brightest in the industry, and we're always striving to lead the field in research, innovation, and consumer education. Today's buyers and sellers need a trusted resource that can guide them through the complex world of real estate. With our extensive knowledge and commitment to providing only the best and most timely information to our clients, we are your go-to source for real estate industry insight and advice.
Our Mission Statement:
Our philosophy is simple: clients come first. We pledge to be in constant communication with our clients, keeping them fully informed throughout the entire buying or selling process. We believe that if you're not left with an amazing experience, we haven't done our job. We don't measure success through achievements or awards, but through the satisfaction of our clients.